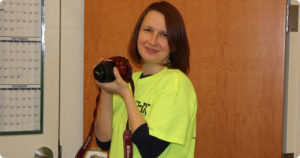 Liene Goff, a staff accountant with Ashforth's management services division for 10 years, has a strong commitment to volunteerism. Born in Latvia, Liene moved to the state of Connecticut 15 years ago and has made an impact on the community through her generous volunteer efforts with various nonprofits in Stamford.
Liene currently volunteers her time as an adult facilitator, social media manager and event photographer for Kids Helping Kids (KHK) based in Stamford, CT. KHK's mission is to develop leadership skills through
youth-led service projects for middle and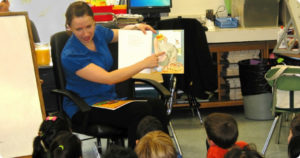 high school students across the country. All projects begin with an idea from one of the kids and are then designed, managed and led by a group of KHK kids that facilitate the project. KHK now has over 250 kids from 51 different schools involved in one or more projects.  Every project is youth inspired, developed and led by a group of KHK kids.
At Kids Helping Kids, Liene showcases her photography, a hobby she has been passionate about since a child, by photographing every event and posting on their event site she helped create. Recently, Liene helped lead Kids Helping Kids fundraising efforts for Fairfield County Giving Day. As a result of months of her planning and the help of all the students and staff, KHK won the $20,000 prize from Fairfield County Community Foundation for having the most donors – 625 donors and raised $18,000 in addition to being awarded the extra $20,000. Overall, $1.2 million was raised for local nonprofits on Fairfield County Giving Day.
When asked why she volunteers, Liene responded, "I was looking to get involved in a local charity organization. Kids Helping Kids' mission is to take their passion and turn it into action. I found it to be a perfect fit for me. Photography is my hobby and I find it to be so rewarding to share my passion with these kids and help them get the exposure they truly deserve through photos."
This past Thanksgiving holiday, Ashforth held a company potluck lunch to raise funds for a local nonprofit of choice. Employees were asked to vote and Kids Helping Kids was the top nonprofit selected. The event raised $200 and all of the proceeds were donated to KHK.
Liene is also involved with Ashforth's company volunteer activities including reading to Stamford elementary students and participating on Ashforth's Hope in Motion Walk & Run team benefiting Stamford Hospital's Bennett Cancer Center; she was also a past Ashforth team co-captain.
The Ashforth Company encourages and supports volunteerism and is proud of its dedicated employees, like Liene, who volunteer their time and work hard to help build stronger communities.