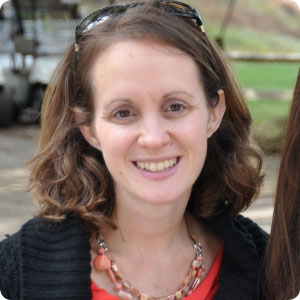 THE ASHFORTH COMPANY HONORS KIM JACKO
WITH EMPLOYEE OF THE YEAR AWARD
For Outstanding Performance, Service and Commitment
Kim Jacko joined Albert B. Ashforth, Inc.'s accounting team in 2006 and, over the past eleven years, she has created her own special place on the team. She easily develops great relationships with everyone, and is very well-liked and respected for both the quality of her accounting work and also her quiet but strong leadership style. She is a bright, self-starter and whatever gets thrown her way, she figures it out every time. She produces a great work product and always has the answers for the owners when they call. We value her on our team and pleased to honor her with the 2017 Albert B. Ashforth Employee of the Year Award for outstanding performance, service and commitment.
Each year at The Ashforth Company's annual holiday party, the company honors the Employee of the Year nominees and recognizes those celebrating 5, 10, 15, 20, 25 and 30+ years of services with Company. The Albert B. Ashforth Employee of the Year Award recipient receives an all-expenses paid, four day, three night vacation for two in Bermuda. The nominees received $500. Those recognized for their years of service receive special gifts.
Nominees
Ed Scharn of Albert B. Ashforth Inc. and Michael J. D'Amico of A.P. Construction were recognized as nominees of the 2017 Albert B. Ashforth Employee of the Year Award for outstanding performance, service and commitment.
Ed Scharn is the ultimate team player who has gone above and beyond the call of duty this year. He had to cover a multitude of properties that were not originally assigned to him in 2017. He filled in admirably at the Lexham portfolio in West Hartford when the Lexham engineer went out on leave. He assisted at Greenwich Plaza covering the extended AQR construction hours and backed up his fellow engineers who were on vacation. In addition, Ed was given a new building to run when Ashforth was recently awarded the management at 2187 Atlantic Street in Stamford. He has truly been a "road warrior" this year covering buildings from Greenwich to New Haven to Hartford. Last but not least, he brought his "can do" attitude to every assignment and helped Ashforth continually and consistently deliver excellent service to building tenants and owners.
Michael J. D'Amico has been with the Company since the beginning of A.P. Construction's contract with ESRT in March of 2015. Due to his steady leadership and positive attitude, he greatly assisted in making it a good and relatively seamless transition. Since then he has completed several difficult and fast paced jobs with excellent results. These jobs included the Ambulatory Surgical Center with four operating rooms and other related spaces; Finn Dixon Herling which represented the first time we were allowed to work in a S.L. Green building; Fairview Country Club where he demonstrated his ability to learn new skills while addressing a variety of construction situations he was not familiar with, and finally an extremely fast paced full floor build out for PartnerRe.
The following employees were recognized for their years of service with the Company:
5 Years
Glenn Ritch and Michele Turner
10 Years
Mike Steadman
15 Years
Craig Golding and Bob Shepard
25 Years
Brian Heelan and Lynnanne Hourihan
30 Years
Mark Moran
Since starting this Employee of the Year tradition in 1992, 26 employees on the have received the Albert B. Ashforth Employee of the Year Award in recognition of his or her outstanding performance, service and commitment to the Company. Previous winners were:
1992: Lisa Horvath
1993: Sharon Bone
1994: Ingrid Heymach
1995: Andy Naylor
1996: Mike D'Amico
1997: Cindy Brennan
1998: Bob Marini
1999: Paul Ouellette
2000: John McCormack
2001: Brian Heelan
2002: Stacey Cassidy
2003: John Pedersen
2004: Carla Smith
2005: Lynnanne Hourihan
2006: David Breidenbach
2007: Luci Rogers
2008: Marc Longo
2009: David Marks
2010: Brian Maloney
2011: Heather Evans
2012: Joe Orlando
2013: Monica Byrne
2014: Gary Wink
2015: Scott Marlow
2016: Al Guzman